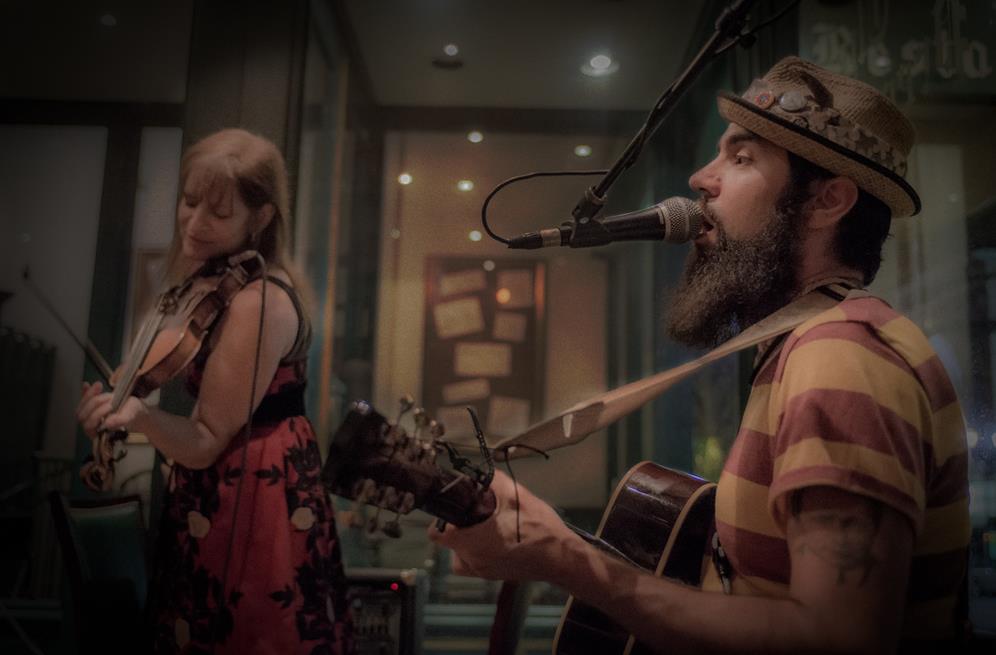 LAVACAVE
LAVACAVE
A two-car circus train that's lost its share of wheels.
Based in Lancaster, Pennsylvania, Lavacave is an organic power duo, weaving voices through the gutsy strains of violin, Spanish guitar and kick-drums. The sou
nd of our original songs is an unusual fusion… we call it Gypsy Garage Cabaret or Bohemian Invasion. Torch songs, retro-pop, rousing world folk, nostalgic swing and vibey psychedelia all have a home in our playlist. Words we've most often heard to describe the music? Intense and passionate.